Welcome to the last part of the 5-Part Writing Special in
which Julian Daventry does what she wants (and cries because it's the last day of the 5-Part Special).
I absolutely love this tag and all the community that goes with it. Watching everyone bring up and decide upon questions, and then getting to read all the answers...I love it!!!!
Thanks again, to everyone for taking part in it, and for all the readers who follow along.
The stories mentioned in this tag...*shivers*...they just sound so epic and I can't wait to read them!!!
Now let me go cry because I have to wait a bit to read them.
IN OTHER WORDS
Because I don't do art.
Or make epic Pinterest boards to show people.
Or make aesthetics to show people.
Or playlists.
My plan is to...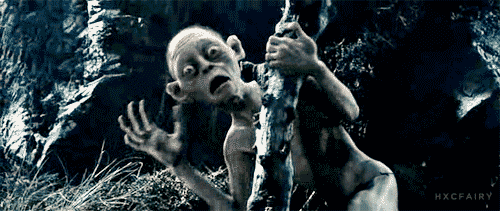 Okay, I'll be a little more professional than that.
I do have some music here for you today which is not as cool as everyone else's boards and aesthetics and drawings that I hope you enjoy.
What made Julian Daventry put so much music in her trilogy?
Answer 1:

I'm a musical kind of person, and really enjoy songs and poetry in books I read. (Think like The Lord of the Rings, here.) It just makes sense to have a little of that in my books, right?
Answer 2:

While I was brainstorming for this trilogy, I happened to watch Only Old Men Are Going to Battle. The way the squadron went out and fought their battles, and then gathered together afterward to play music together really inspired the West Band warriors, their fiddle-playing Captain, and the musical gatherings in Betrayal and Bravery.
This video can't be used to show what the music is like in my trilogy, as no one speaks Russian (or plays the balalaika). But that's what inspired it.
All that was left to do was decide what exactly the music would be like.
That is a good example of what might be heard during one such music-making, or perhaps even performed in the castle before Royalty. Some of the West Band warriors, while not professionals, are quite good with their instruments. :)
I recently discovered this album on SoundCloud, and it's great for musical inspiration. Not every track is what might be heard in Betrayal and Bravery, but some tracks come very close.
https://soundcloud.com/christian-mendoze/sets/dictionary-of-medieval
Seriously, check that it. It's pretty neat!
When I was beginning to write/brainstorming the first book, Words of Gold, I listened to the Tolkien Ensemble quite a bit. Not necessarily what you might hear if you were to drop in to the story, but it help me write a good chunk of the first book.
So what do y'all think? Not as entertaining as everyone else's posts, but still...a little insight on the music in Betrayal and Bravery. :)

Links will be updated as available: Sarah, Gray, Faith, Keturah, Evan, Lila, Snaps, Jem, Catherine.
Thanks so much to all these wonderful bloggers who took part in the second go-around of my special!!!! I do plan on doing at least one more this year, right before NaNo so we can all talk about the novels we're getting ready to write.
I hope everyone has enjoyed learning about some super awesome books that are in the works. I'd love to have all of them put on my bookshelf. Now.
Thanks again, guys. You're the best!